Things have been moving at a crazy pace. There's been all sorts of plumbing and electrical progress: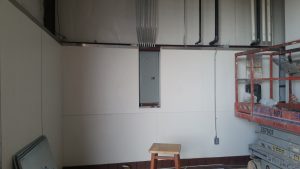 We even built a giant door for our cooler: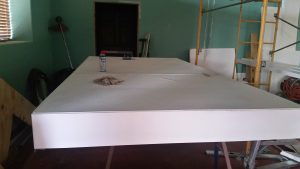 And then installed said door: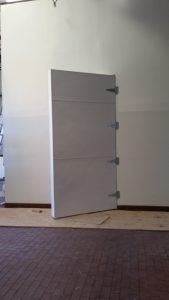 Here it is with a water bottle to show scale: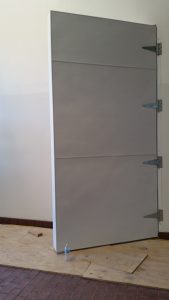 Did I mention it was enormous?
We laid slab and placed our boiler, chiller, and RO system on it too: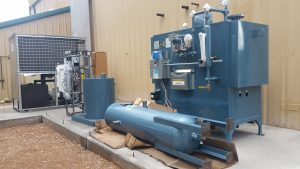 This little guy will put out 4500 gallons per day of perfect brewing water: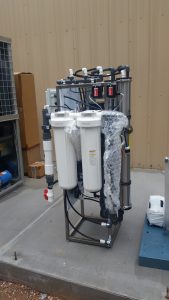 Then we started building a little shed around it all: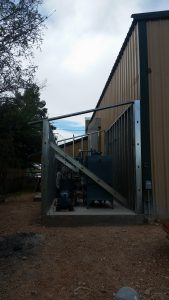 And we cleared that beautiful floor of ours (dusty from construction) so we'd be ready: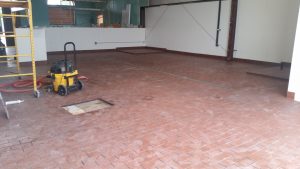 Remember how much room it looks like we have. It quit feeling that way as soon as trucks full of equipment arrived.